Mission Cooperative: Extending Compassion & Hope Worldwide
We welcome Rev. Fr. Boniface Mbithi Nduva from the Diocese Machakos, Kenya who will speak at all the Masses on August 5 & August 6. This is also the weekend we will hold a second collection in support of Mission Cooperative's Mission.
Thanks in large part to the prayers and support of Catholics in the United States, the Church in Machakos is growing and is making a positive impact in the lives of the people.
About Machakos Diocese, Kenya
The Diocese of Machakos is one of the largest in Kenya with 83 parishes and over 1,200 outstations. Total population is about 3.4 million of which about 1.2 million are baptized Catholics. The Diocese lies in a semi-arid area with low and unreliable annual rainfall. Among the many challenges facing the people of this area are famine, malnutrition, maternal and infant mortality, HIV/AIDS, and waterborne diseases. The Catholic Church in Kenya, rather than the government, is mostly responsible for improving the lives of citizens.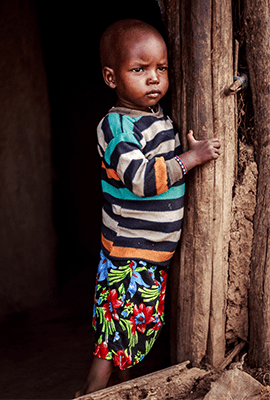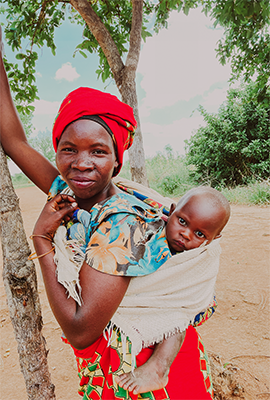 Diocese of Machakos Efforts & Accomplishments
Operating 2 hospitals and over 20 clinics/dispensaries.
Drilling of wells to provide clean water.
Supporting "Mother and Child Health" Programs
Maintaining 21 group homes for disabled children.
Maintaining 4 orphanages for children orphaned by HIV/AIDS,
Organizing workshops on health and nutrition.
Establishing rehabilitation programs for street children.
Providing support on improved agricultural practices.
Constructed a primary school for orphans and other children in need.
Purposes for 2023 Mission Cooperative Appeal Donations:
Support for humanitarian effort of providing famine relief to starving families.
Support "Mother and Child Health" programs to reduce mother and infant mortalities.
Provide potable water for domestic use and reduce water-borne diseases.
Support for orphanages, group homes and orphans at the Uganda Martyrs Home.
Provide school fees for students from impoverished families.
Support for St. Patrick Vocational Training Center for the physically challenged.
Support for the adoption of improved agricultural methods.
Support for seminarians in formation, catechists, and lay Catholic leaders.
Support medical care and insurance for priest and senior seminarians.