Our parish is delighted to present The Amazing Grace Notes, who offer up their gift of song to uplift and inspire us. People are losing sight of what's really important in our world, and are increasingly frustrated with their fellow man. This concert, aptly titled "Kindness," offers us an opportunity to pause for a moment and reflect on God's peace.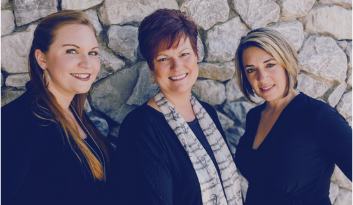 Featuring from left to right: Jillian O'Neill (Cantor), Becki Pishko (Musical Director) and Dawn DiNome (Assistant Musical Director)
Tune In!
Click the icons below to watch the concert on our social media platforms or
click here to watch on our website.
This is a Free Concert! 
We are accepting donations to The Building Debt Reduction fund. Visit FaithDirect.net (Code FL914) to give online or click the button below. you can mail in your contribution! Please indicate Debt Reduction on the check.